Premiere CC 2014 Editing Quickstart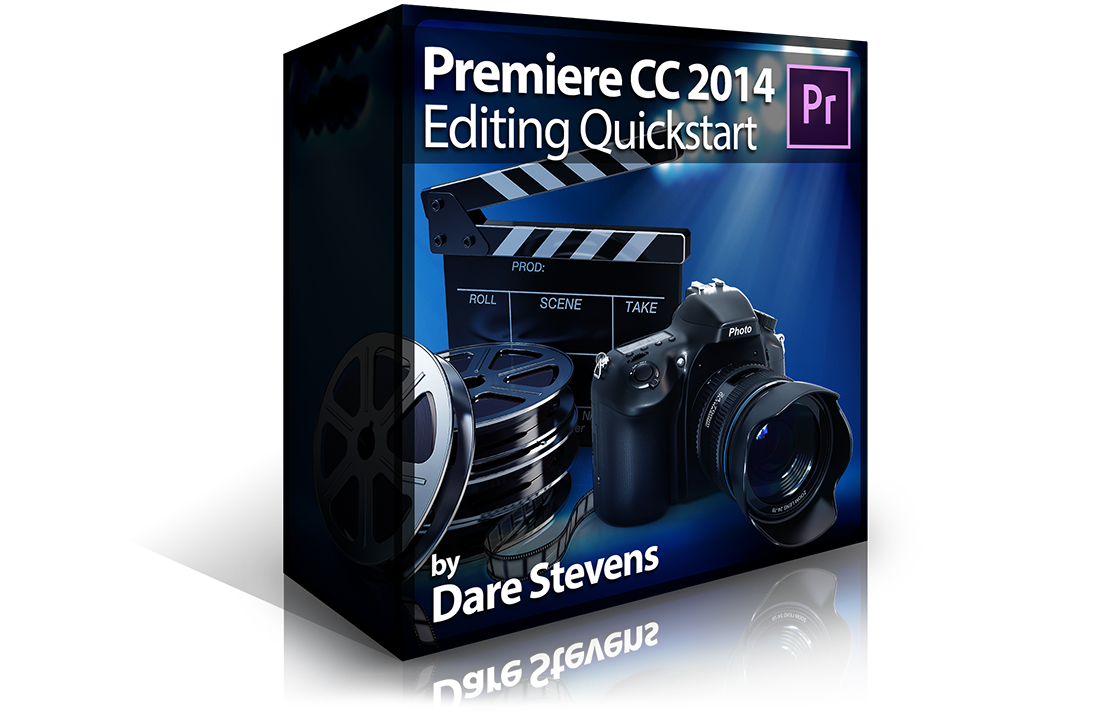 Premiere CC 2014 Editing Quickstart
It's a simple law of storytelling: If you shoot, you must edit so as to tell the best story possible.
And yet many creatives are intimidated by professional film and video editing software or feel that it is difficult because they have tried to learn to edit from people who focus on SOFTWARE instead of EDITING.
This course teaches you first, the basics of editing then walks you through step by step the Premiere CC 2014 interface in simple terms that anyone can understand, building on your understanding of editing.
• Learn the six simple steps in every edit
• How to create Adobe Premiere Projects
• Arranging video clips to create simple edits
• Adding professional titles to your footage
• Blending with Hollywood style transitions
• Learn the language and history of editing
• Learn the "Ken Burns" effect
• How to stabilize shaky shots
sale
WHAT'S INSIDE THIS TUTORIAL?
Part 0: (optional): An Orientation to Editing
Why edit? & The basic terms of editing
Historical background of key editing terms
Part 1: Start Editing Now
Opening a project and importing footage
Finding broken media links
How to Change the timing of a clip or reverse it
• How to Stabilize a shaky shot
• How to add Motion to static shots
(The Ken Burns Effect)
How to Export Your Finished Project
Part 2: An Overview of Adobe Premiere Pro CC 2014
Creating a Project in Premiere Pro
What do all the individual windows
inside Premiere do?
What do the Adobe Toolbar Tools do?
How do you use the Source Monitor
for efficient editing?
How to use the timeline and
program monitor together
How to use the Export Media window
with Adobe Media Encoder
Part 3: The Importance of Organizing your Editing project
Creating Bins and Sub-Bins
Accessing and controlling metadata
How to Organize projects which have tens of thousands of clips